Corten portal door, Litomyšl, Czech republic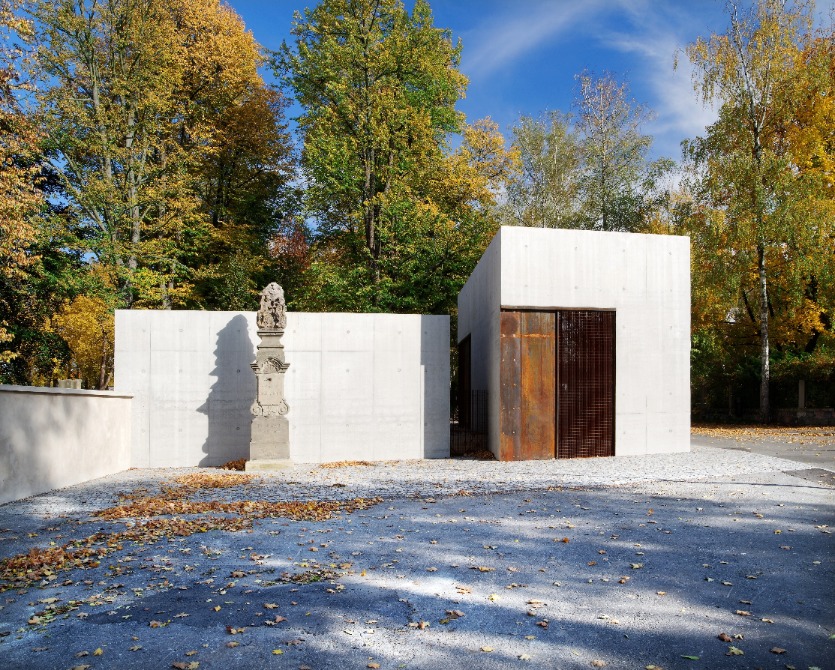 We took part in the project of background of the cemetery in Czech Litomyšl with delivery of Corten Portal doors. It was a demanding project, in which great emphasis was placed on the high precision of individual details, as well as a number of mechanical components and special fittings.
The Portales form the fillings of openings in the ferroconcrete monolithic building. Part of the individual fillings were also made to measure window frames and doors from Corten. The individual portales were completely prefabricated in the workshop and we installed them in the prepared openings on the construction site. The overall aesthetic impression is enhanced by suspended sliding Corten gratings.

An interesting project of complex delivery of prefabricated Corten portales, which consisted of window fillings inserted into the Corten frames, sliding shading Corten grillages and Corten doors.

The project is an example of a high niveau of sophisticated details and professional architecture.

Do you like it?