Corten cassette facade cladding, green roof NIVY Bratislava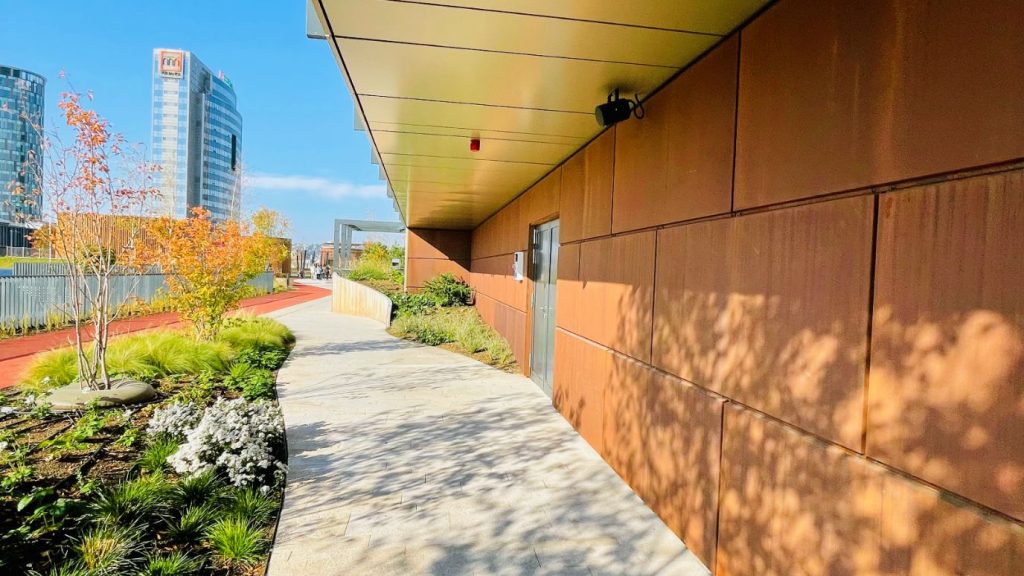 New Nivy bus station is an architecturally very appealing and high quality project. It was our pleasure to contribute to its uniqueness with the "corten part"- where COR-TEN® is most suitable – on the green roof! We built a facade made of COR-TEN® weathering steel on the technical buildingCor-ten facade complements the pleasant environment of the multi-purpose green roof with its natural appearance.
The cladding consists of Corten facade cassettes with a sheet thickness of 1.5 mm. See all types of Liberta Cor-Ten façade cassettes.
The façade cladding was subsequently pre-patinated after installation, mainly due to the shelter cover.
Corten made another architecturally interesting building exeptional.

Do you like it?