Corten facade cladding, modern villa near Bratislava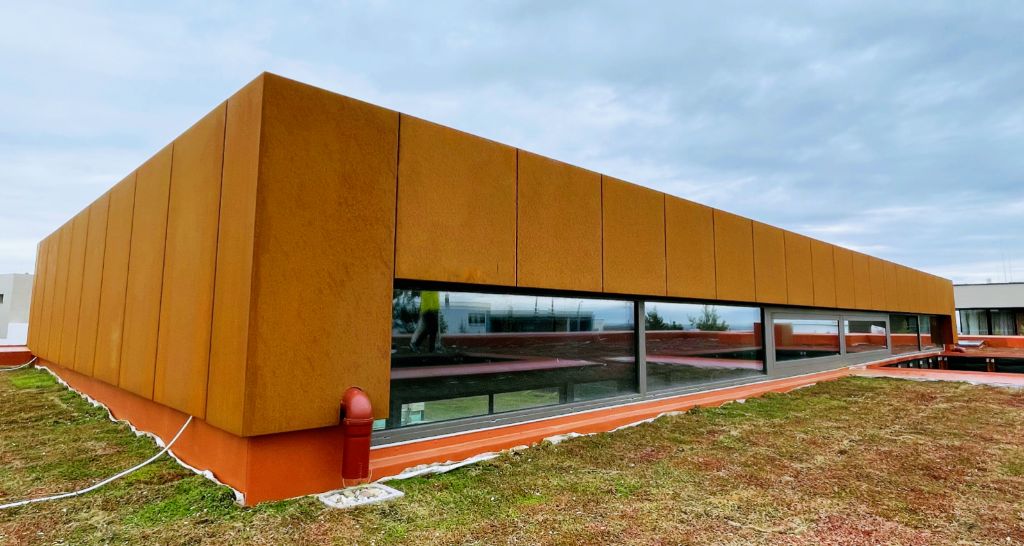 The unique and clean lines of modern architecture show their charm in a majestic villa near Bratislava. The façade cladding, we have designed, consists of COR-TEN® cassettes façade system with concealed anchoring. It is these that underline the complete and complete appearance of this exceptional villa.
We built a facade made of COR-TEN patinated steel on the building of the technical background. Corten façade beautifies the pleasant environment of the multi-purpose green roof with its natural appearance.
The cladding consists of Corten facade cassettes with a sheet thickness of 1.5 mm. See all types of Liberta Cor-Ten façade cassettes.
The façade cladding naturally gets "rusty" due to the weather change.
Corten made another architecturally interesting building exeptional.

Do you like it?