Arrival center Schönbrunn, Vienna, Austria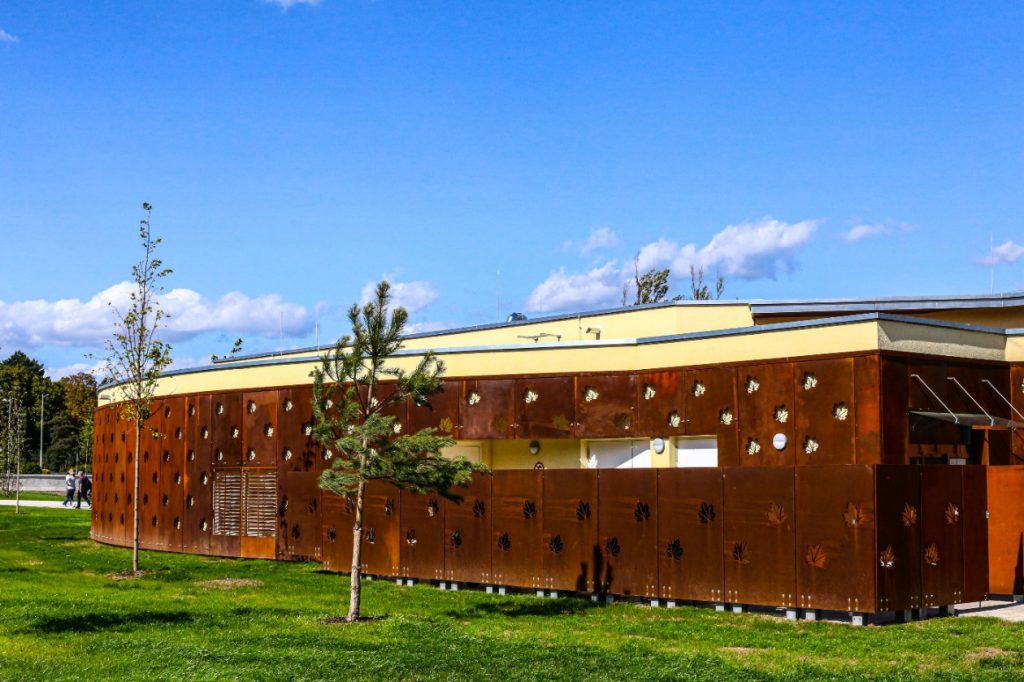 Due to the growing interest in the most visited sightseeing in Austria, they have simplified access to Schönbrunn Palace in Vienna. They have extended parking places in close nearness to the main gate and they have built a new office with a store with tickets and souvenirs. The administrative building is garnished with perforated Corten facade steel plates up to 8 mm thick. Cladding panels were pre-patinated in the workshop before delivery for construction. The whole project required demanding technological procedures, such as the need to sandblast the sheets before the patination itself, or bending in large thicknesses. The handling of the finished facade cladding was also difficult, when one part weighed almost 500 kg.
We believe that the modern entrance building will attract visitors.

Do you like it?