Fireplace and door cladding, Family house Piešťany, Slovakia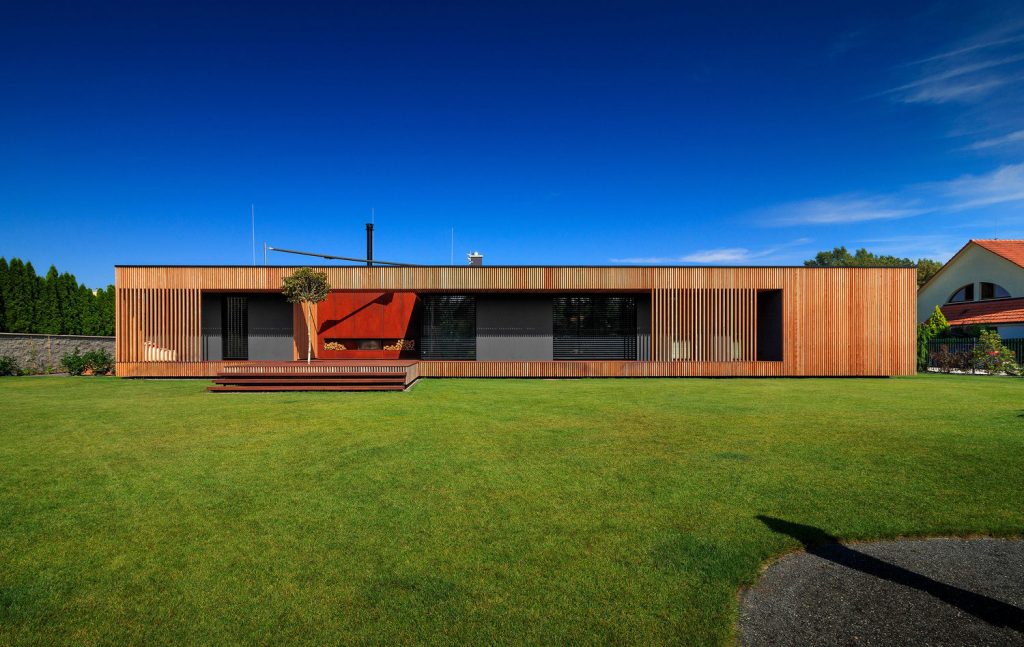 We have participated on the delivery of specific Corten elements on the modern family house in Piešťany by architects arch.Mikulaj. A pleasant sitting in a sheltered terrace can make the day almost all year round for the owners of the house even more pleasant. An exterior corten fireplace in the atrium of the house will help to evoke a warm atmosphere, This fireplace forms an impressive back wall of the terrace.

The plugged terrace in the building has several benefits. The terrace is protected from bad weather on three sides and it provides perfect privacy. Corten cladding on the front door attracts you immediately as you enter the house. The facade portal around the window effectively completes the facade.
Quality architecture with the sensitive composition of Corten was the basis for this unique house.

Do you like it?