Cubist family house, Trnava, Slovakia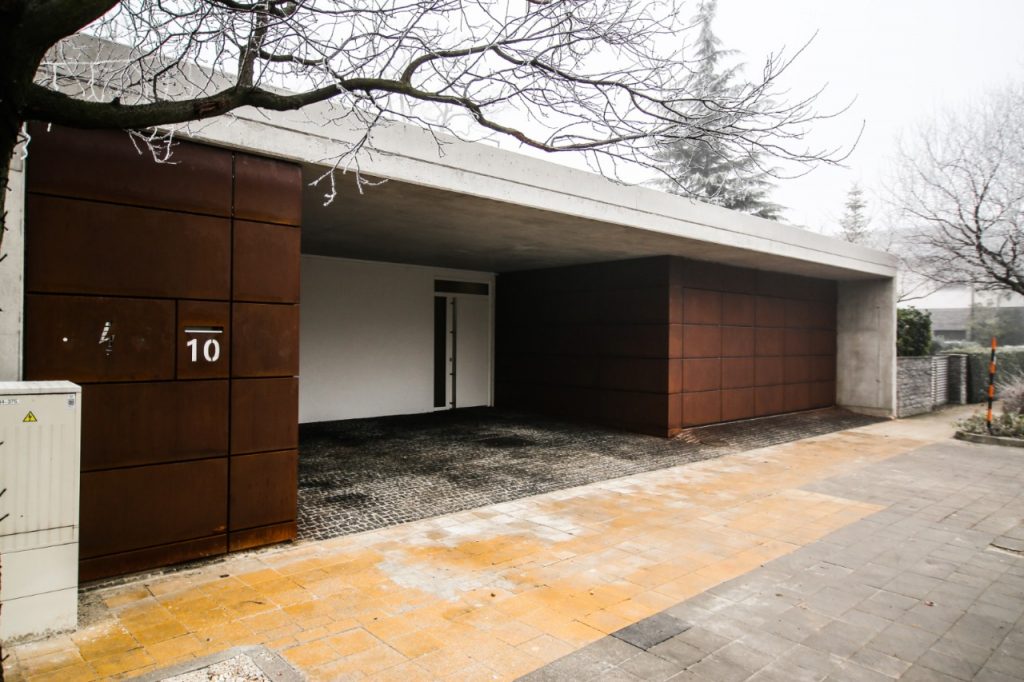 For the project of a family house in Trnava, we have produced facade corten cladding made to measure. Our delivery also included a steel frame and a supporting grid. The cladding consists of facade cassettes in sheet metal thickness of 1.5 mm with hidden anchorage. Most of the cassettes has an atypical size.
The biggest challenge in this project was to solve the corten cladding for the garage gate so that only a compact cassette surface would be perceived after it was closed. We are very pleased that we have met this expectation of the owners.
The facade cladding was subsequently pre-patinated after assembly, mainly due to the covering of part of the facade with an awning.
Corten also made this architecturally interesting building unmissed.

The building is also another example of the perfect interplay of two natural materials – corten and concrete.


Do you like it?