Hotel and casino, Olomouc, Czech republic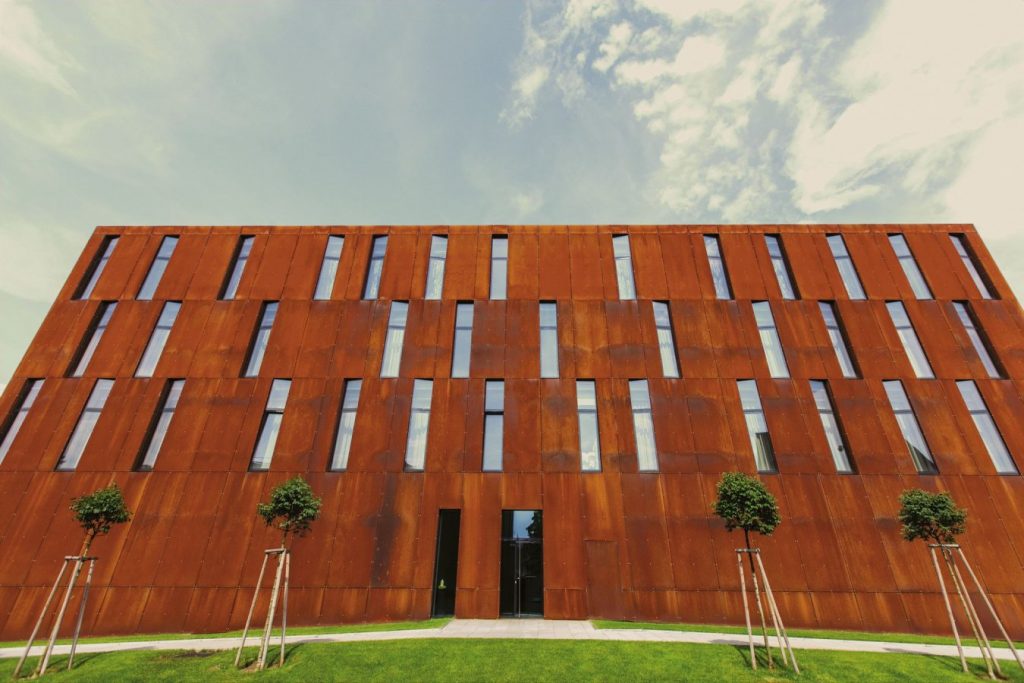 During the reconstruction of the Hodolan theater and its reconstruction into a hotel and casino, the architect saved its historical part. It was extended by two modern buildings in the shape of a block using a modern combination of glass and Corten. We manufactured and delivered large-format Corten Flat cladding panels for the company Ruukki CZ. Corten Flat.
"Corten cube" – – or facade covering created an unmissable design of "rusty" facade on the hotel and casino in Olomouc in the Czech Republic.

Do you like it?