Slicing COR-TEN® gate, Croatia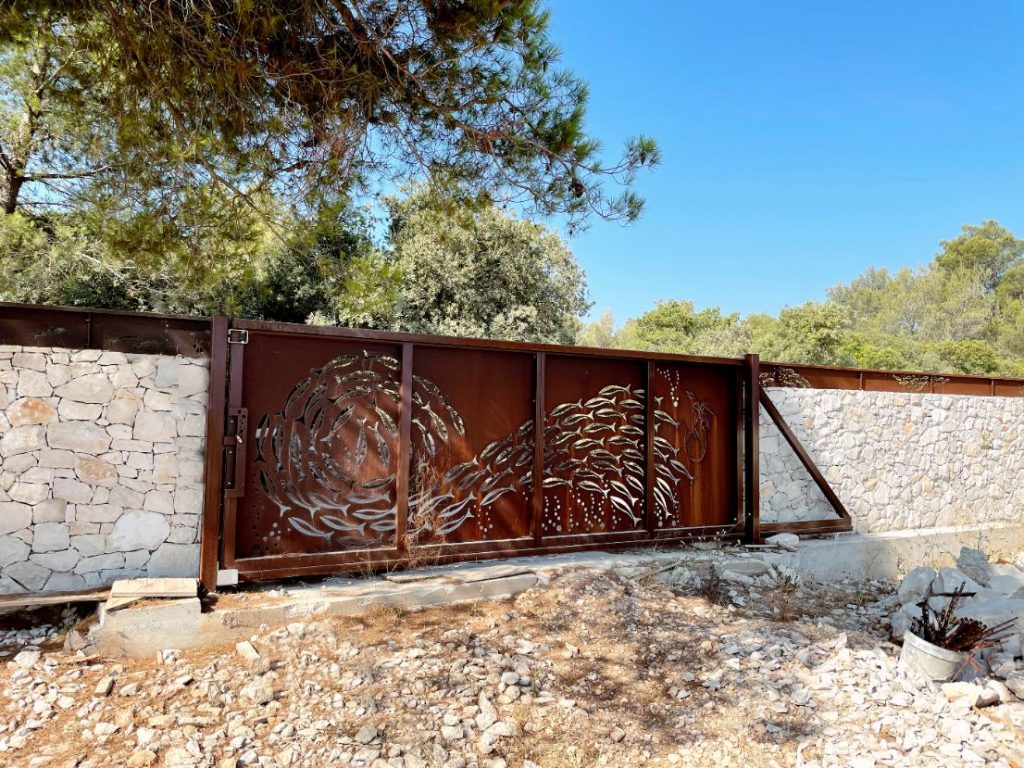 The sliding gate made of COR-TEN® steel adorns the seaside coast of the island of Brač in Croatia. The owners opted for their own "sea" motif of ancient Greek the god Poseidon and the fish. The gate is made of up to 3 mm thick COR-TEN® steel to withstand moist salt air.
Initially, the gate was as silver as ordinary structural steel. Due to the weather, alternating rains and drying, the patina came to the surface and the corrosion process has started. In natural conditions, "rust" develops itself from light orange to dark brown. It takes on a different shade every year, and it is this colorful "instability" that is valuable and interesting when talking about Corten steel.
Do you like it?