Corten fencing with embedded flowerbed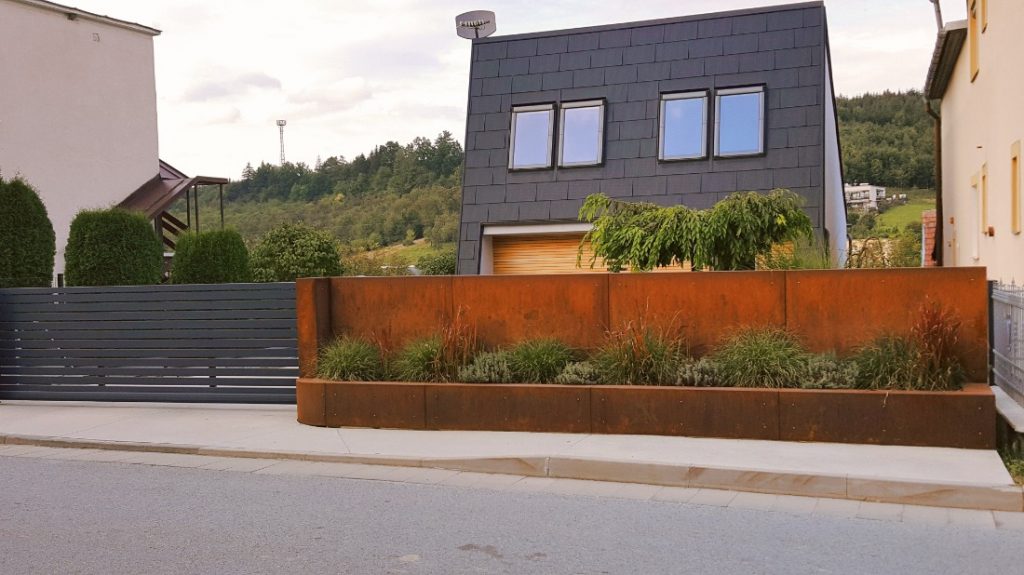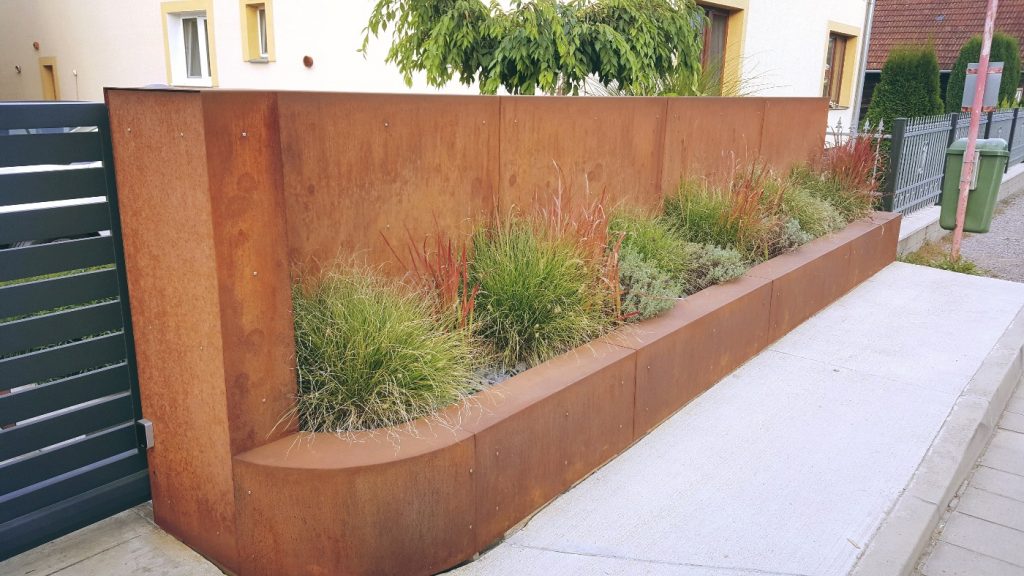 A very interesting corten fencing was created by covering the concrete fence with a Corten flat sheet metal. We used Corten flat cladding for both exterior and interior walls. House owners used a nice place for planting the flowers on both sides of the fence. By using the patinating Corten steel on the fence or sliding gate, you will catch the eye at first glance. In addition, they will protect you.
Initially, the fence was as silver as ordinary structural steel. Due to the weather, alternating rains and drying, the patina came to the surface and the corrosion process started. "Rust" develops itself from light orange to dark brown. It gets different shade every year. This Cortens´ colorful "instability" is very valuable and interesting.
Do you like it?