Corten backlit gate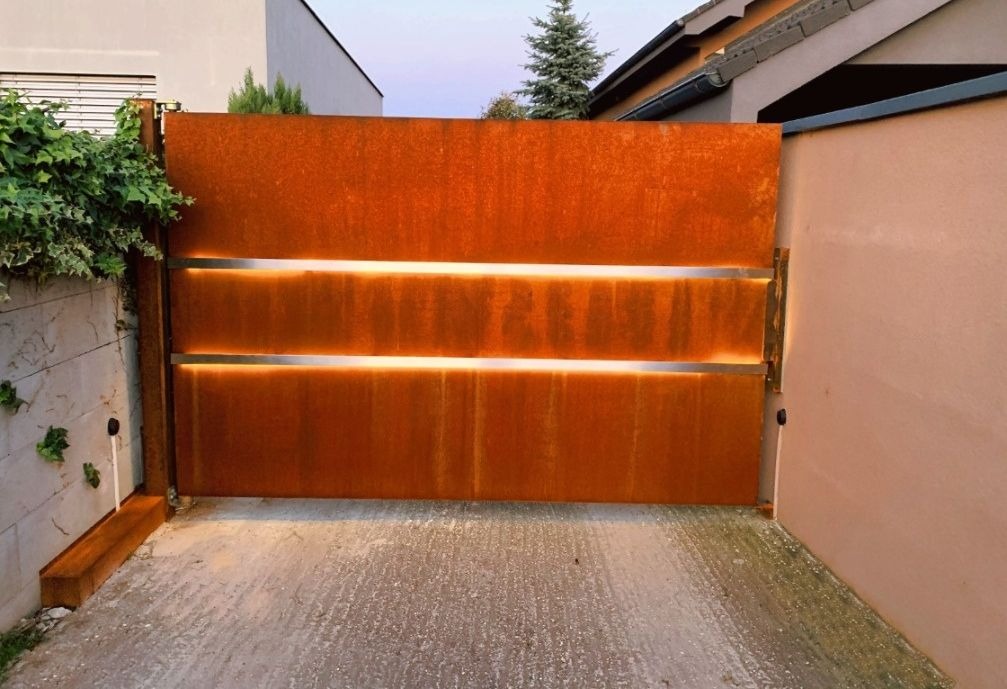 Corten's single-leaf opening gate with backlight forms a very imaginative entrance to the courtyard. At the same time, it is also simple!
We design, manufacture and assemble gates from Corten.

By using patinated Corten steel on a fence or sliding gate, you will catch the eye at first glance. In addition, they will protect you.
Customers wanted the gate in a "rusty" style right after installation. In this case, we always use the FoxyPaint patination, which significantly speeds up the entire natural patination.

In natural conditions, "rust" develops itself from light orange to dark brown. It takes on a different shade every year, and it is this colorful "instability" that is valuable and interesting when talking about Corten steel.

Do you like it?