COR-TEN®ové vyvýšené záhony, vnútroblok GalvaniHome Bratislava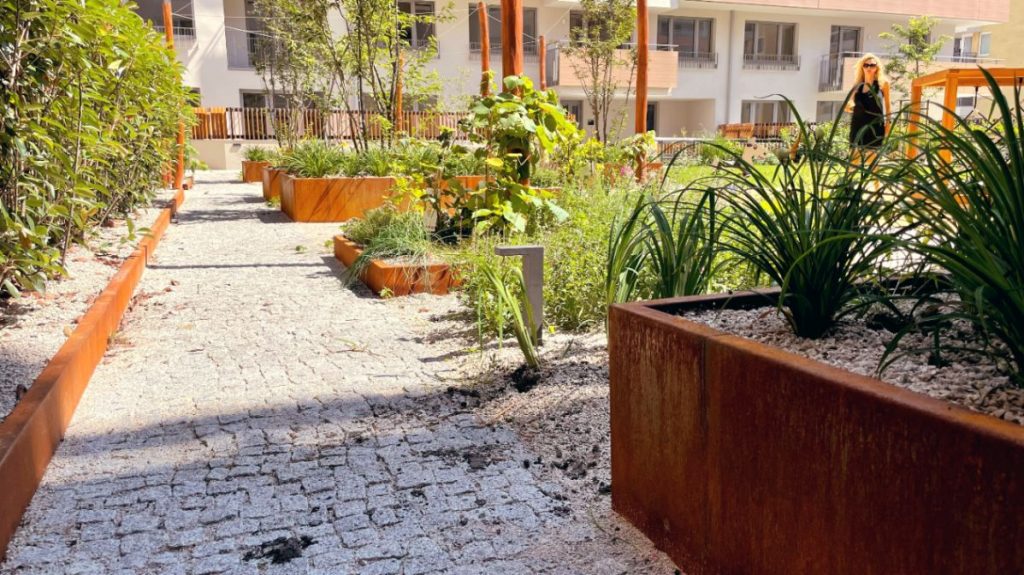 COR-TEN® raised flower beds have completely changed the courtyard of a new residential area in Bratislava – GalvaniHome. In Duma studio, they designed and created a beautiful place in the courtyard designed for the rest of the owners of the respective apartment building. In addition to the playground, the grassy area, and the places designated for the neighborhood meeting, they planted a number of corten-raised beds of various sizes. In addition to flowers and trees, the inhabitants of the apartment building have a beautiful community garden with herbs and small fruits under their balconies.
COR-TEN® elevated garden flower pots are not only impressive to look at, but they are also maintenance-free and durable. Raised garden beds are one of the most popular garden elements. COR-TEN® flower beds do not need a bottom and we can adapt them to every dimension. We will immerse them directly into the ground and they will blend beautifully with any land.
Do you like them?